IBSSA signed Agreement on Cooperation with R.A.P.I.D. - Pro Defensive Solutions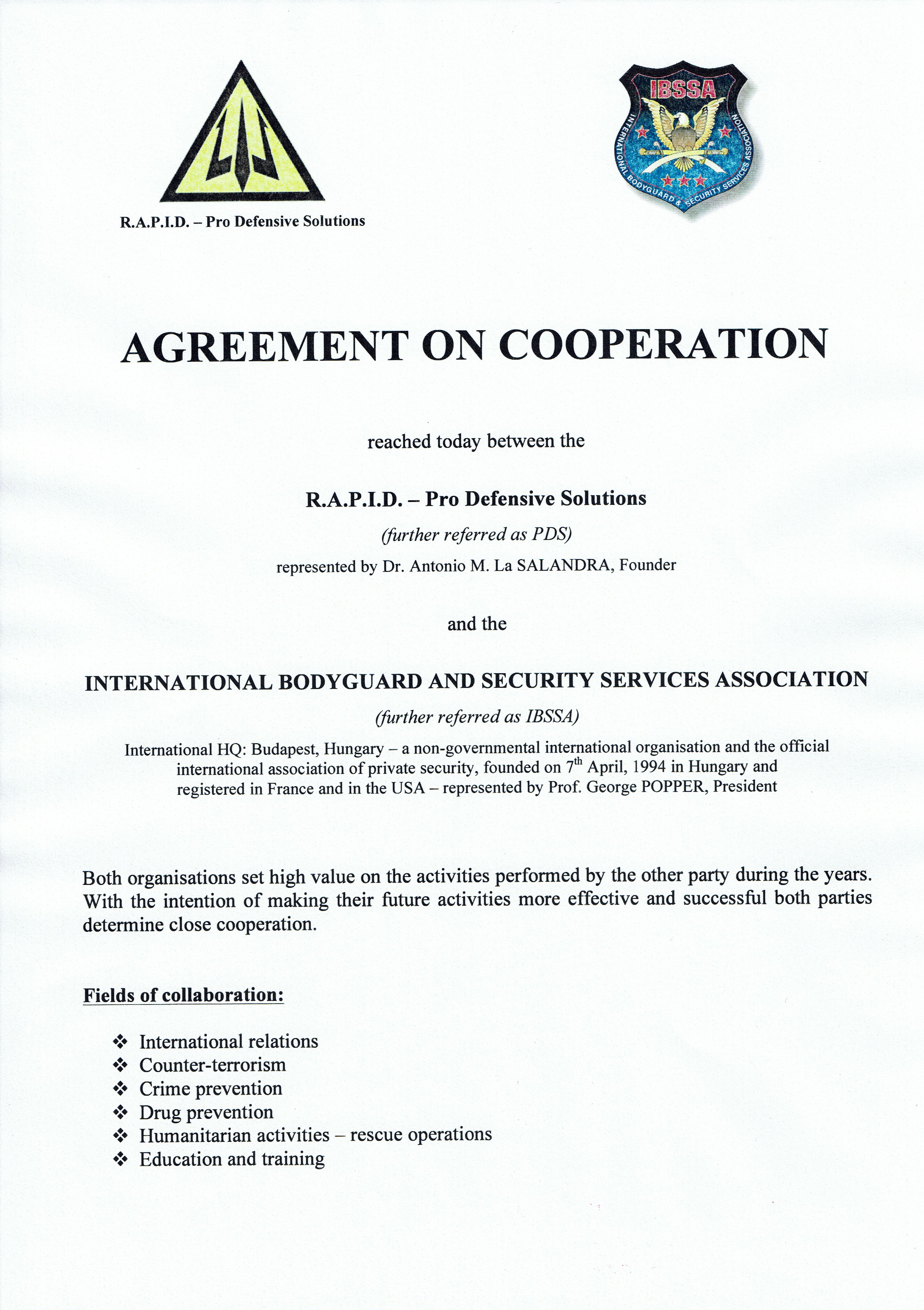 In October 2016, in order to increase the efficiency and impact of further actions, IBSSA agreed on cooperating in the future with R.A.P.I.D. - Pro Defensive Solutions (Italy).
Dr. Antonio M. La Salandra - Honorary Member of IBSSA founded PRO DEFENSIVE SOLUTIONS (TM) asd in 2004, which provides training programs for security, law enforcement and military professionals as well as civilians. They offer advanced trainings and courses, with R.A.P.I.D. Methodology (TM), for a wide range of missions, terrain and tactical situations. They can train both; individuals and units applying their knowledge and experience to support stated objectives. The instructors team is a selected group of experts with a long term experience in law enforcement and military units.
XX. Annual Congress of the IBSSA and 5th International "Partnership for Security" Joint Conference of IBSSA – IPA – IAPA on the 4th February 2017 in Sarasota, Florida, USA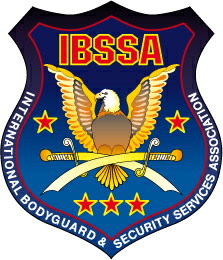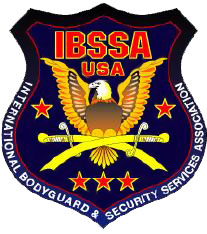 PROGRAM
28th – 29th January (Saturday – Sunday)
Proposed arrival of the delegates to Sarasota, Florida, USA, who wish to attend the side events, too.
HQ hotel: HOLIDAY INN Sarasota
Address: 8005 15th St. E., Sarasota, FL 34243
(Information material about the hotel can be found attached as well…)
We kindly ask all participants to make the room reservations directly at the HQ hotel with reference to "IBSSA".
Search
---
My IBSSA
- Sign in or Register
---
---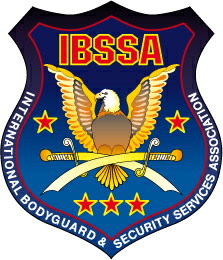 Dear IBSSA Members, members of our partner organizations,
Dear Friends,
To avoid any misunderstandings, we hereby officially notify everyone that the "European Security and Bodyguard Service Association" is not the European section of IBSSA, they have nothing to do with our association!
They have never asked for the approval of IBSSA to their trainings or other programs! Neither have they cooperation agreement with us!
Probably the similarity in their name is not a coincidence on their part, but they are entitled to do so, even if it is not ethical!
So they have nothing to do with IBSSA!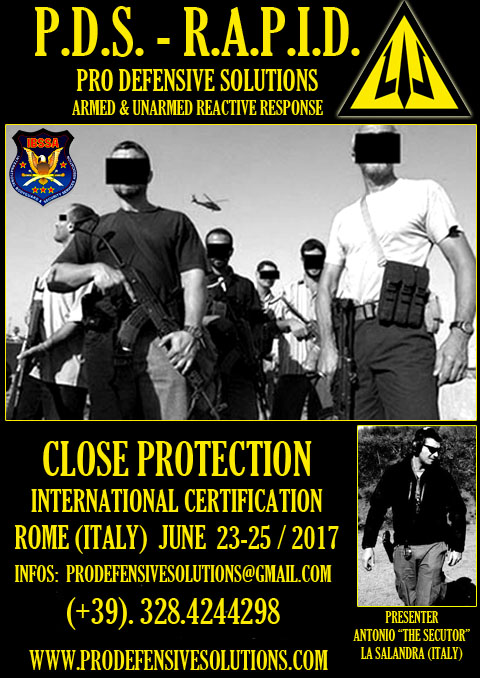 We wish to inform all our members that Dr. Antonio La SALANDRA - IBSSA Instructor will organise the following trainings during the summer of 2017:
1. Between 23-25 June 2017 a Close Protection course will take place in Rome, Italy
Main target of the course is to provide the attendees with all the necessary basic theoretical knowledge and practical skills to work as Close Protection agent, as soon as they complete the 3 days intensive program.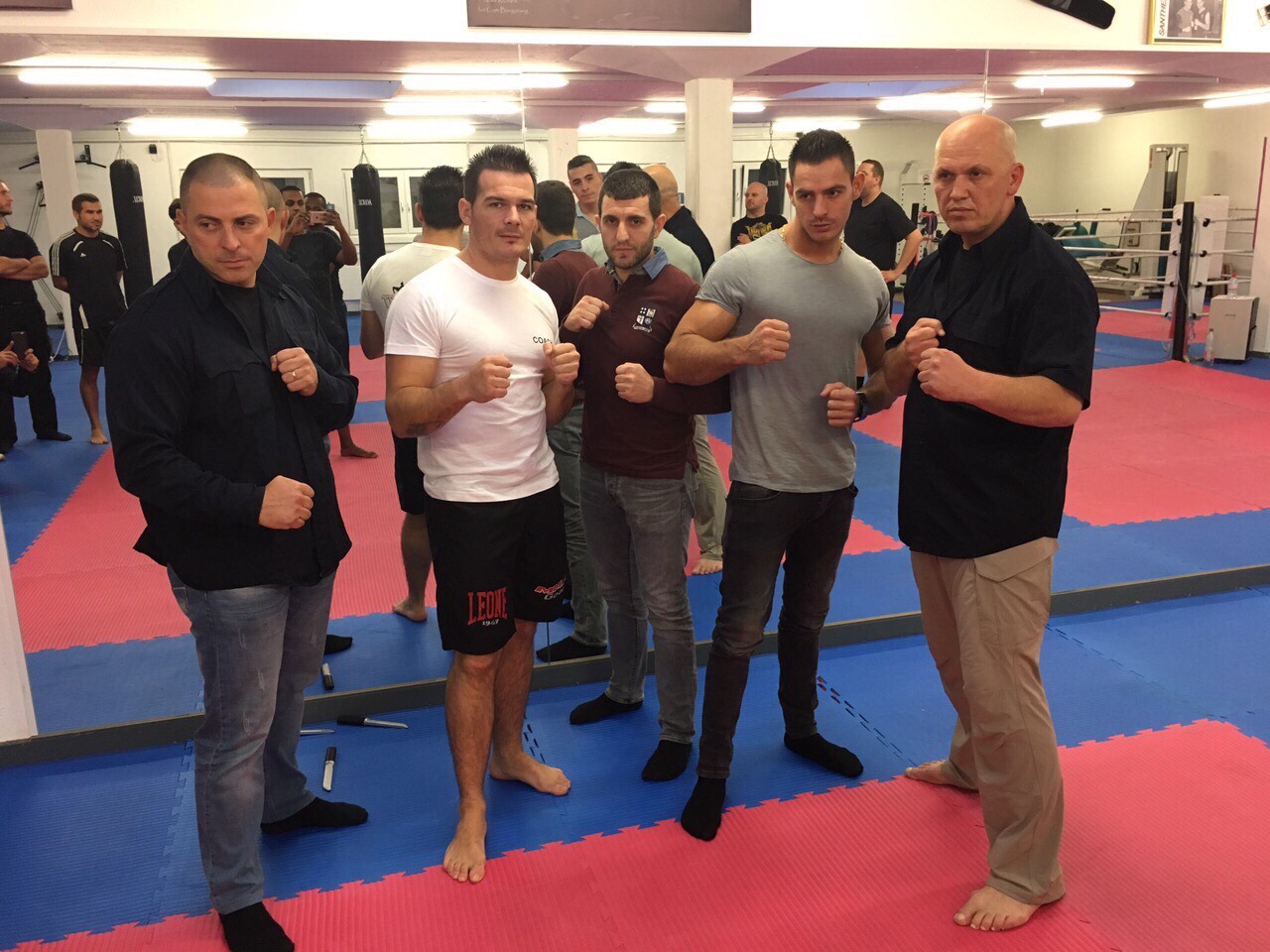 On the 12th November 2016 Mr. Ismet MEHMETI – Regional Representative of IBSSA for Kosovo and Albania, Krav Maga Maor Instructor, and Police Instructor was invited by the company Sicherheitsausbildungen.ch (National Protection Service 24 GmbH) to held a 4-hour Krav Maga – self-defence training seminar in Bern, Switzerland.
During the training the following themes were covered:
---